This winter season celebrates as the weather cools down with some chic and stylish fashion trends. Statement jewelry, black skinny jeans, bold-colored cardigans and sleek boyfriend blazers are some of the hottest trends of the year.
Statement Jewelry
Express your fashion preferences this season with some hot statement jewelry. Forget subtle jewelry and go for big pieces that complement your personal style. Oversized rings, large faux vintage pendants and beaded bib necklaces can add instant style to any outfit.
When it comes to accessorizing with jewelry you can either go with basic black or opt for more attention grabbing hues including bright red, bold orange, lime green and butter yellow. Colorful accessories are a great way to spice up a basic black dress or a neutral hued outfit. Accessories can create an incredibly stylish look without breaking the bank.
Black Skinny Jeans

Black skinny jeans are a versatile and stylish pant trend for 2013. Throw on a pair of black skinny jeans; add a long scoop-neck embellished tank top, a chic boyfriend blazer and some oversized colorful jewelry to create a sleek and stylish look.
Skinny jeans also look fashionable when worn with a loose knit sweater, long tunic or striped cardigan. Complete you look with added accessories including zippered ankle boots, a long pendant necklace, oversize dew drop earrings and a metallic trinity ring.
Bold Colored Cardigans

Cardigan sweaters are incredibly versatile and can be worn from season to season in a variety of styles. Opt for a playful twist on the traditional cardigan by choosing a cardigan in a bold color or striped pattern. This will create an attention grabbing look that is both stylish and trendy.
Cardigans can be worn with embellished tanks, feminine blouses or basic tee shirts. They can also be paired with skirts, trousers or jeans depending on your style and where you are going. Add a pearlescent beaded necklace, some white and translucent acrylic bangle bracelets and a delicate pearl ring for some added style.
Sleek Boyfriend Blazer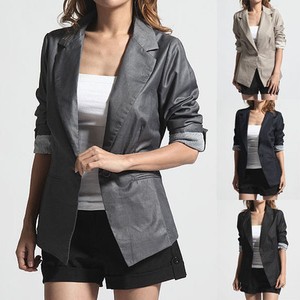 Go for a seriously sexy look this winter season by adding a sleek boyfriend blazer to your wardrobe. Choose a neutral shade such as black, taupe or white so that you can mix and match your boyfriend blazer with a variety of different colors and styles.
Wear a black boyfriend blazer with a tailored blouse and sleek body-hugging skirt. Add a wide black belt, a pair of chic black pumps and a leather tote bag to complete your look. For a more casual appearance try wearing your boyfriend blazer with a pair of dark tailored jeans, chiffon trimmed tank top, some mismatched jewelry and a pair of lace up ankle boots.
The hottest 2013 fashion trends include versatile pieces that can be mixed and matched with your current fashion pieces for a completely new and trendy look that will last for seasons to come.